IAME BRAND GUIDELINE
HERE'S ALL YOU NEED TO KNOW ABOUT USING AND APPLYING THE IAME BRAND
The strength of our Brand relies on the consistent and appropriate use of thee Brand Assets – Logos, colors, typeface and others. While there are very limited instances where the use of the IAME Brand Assets is permitted, we are publishing the Brand Guidelines to assist you with the proper use of the Brand Assets in the exceptional cases. If you have any doubt, please reach out to us at [email protected].
The logo is our most visible and recognizable symbol. It is always present on all our communications across digital and printed media. The IAME logo must be used on all advertising, internal and external documents, corporate stationery, signage, presentations, emails and any other promotional communication. The IAME logo is our official brand symbol and should not be used off the guidelines described in this document. Please consult the marketing team if you are unsure on how to use the logo or any of the element in the brand palette.
Our institutional blue is Panton 294C (CMYK 100-85-35-25)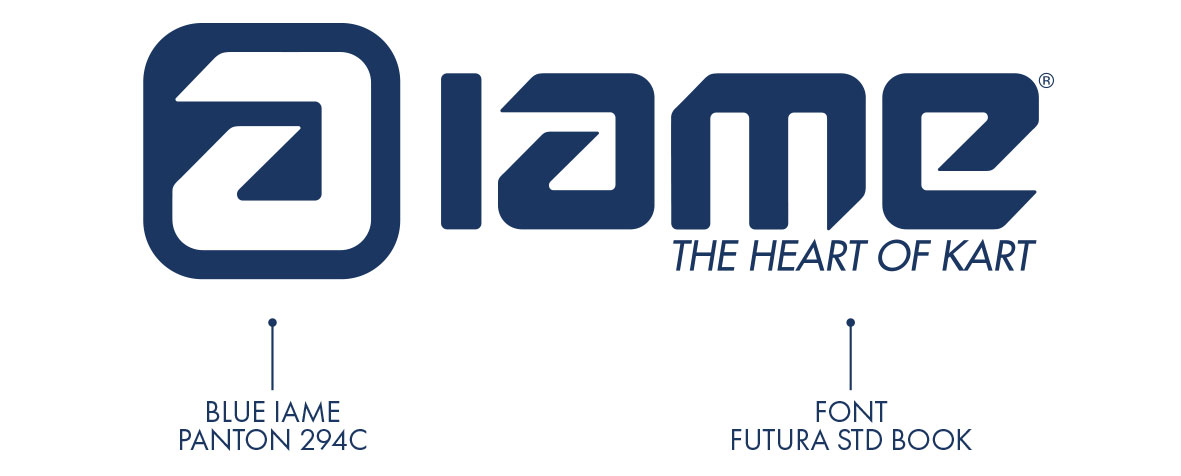 CLEAR SPACE
Our logo needs to be visible in each of its applications.
To ensure this is always achieved, a minimum amount of "clear space" surrounding the logo is clearly identified. The clear space is determined in 15mm (0,59 inches).
This space should always be free from graphics or text. It is acceptable and encouraged to give our logo more clear space than the prescribed 15mm (0,59 inches), should the space allow to.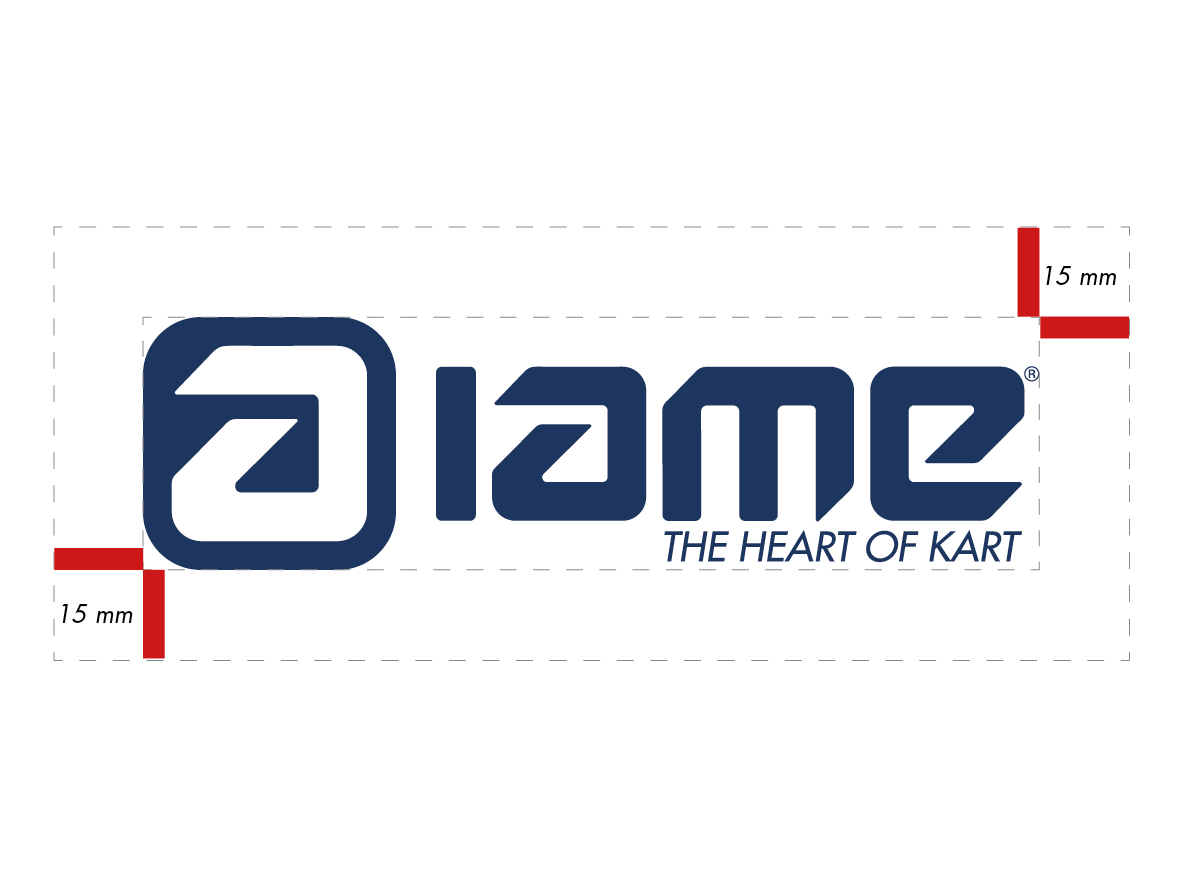 SQUARE LOGO PLACEMENT
When containing IAME's logo inside a square, it should always be placed in the centre and scaled up until the left/right clearspace = the x-height.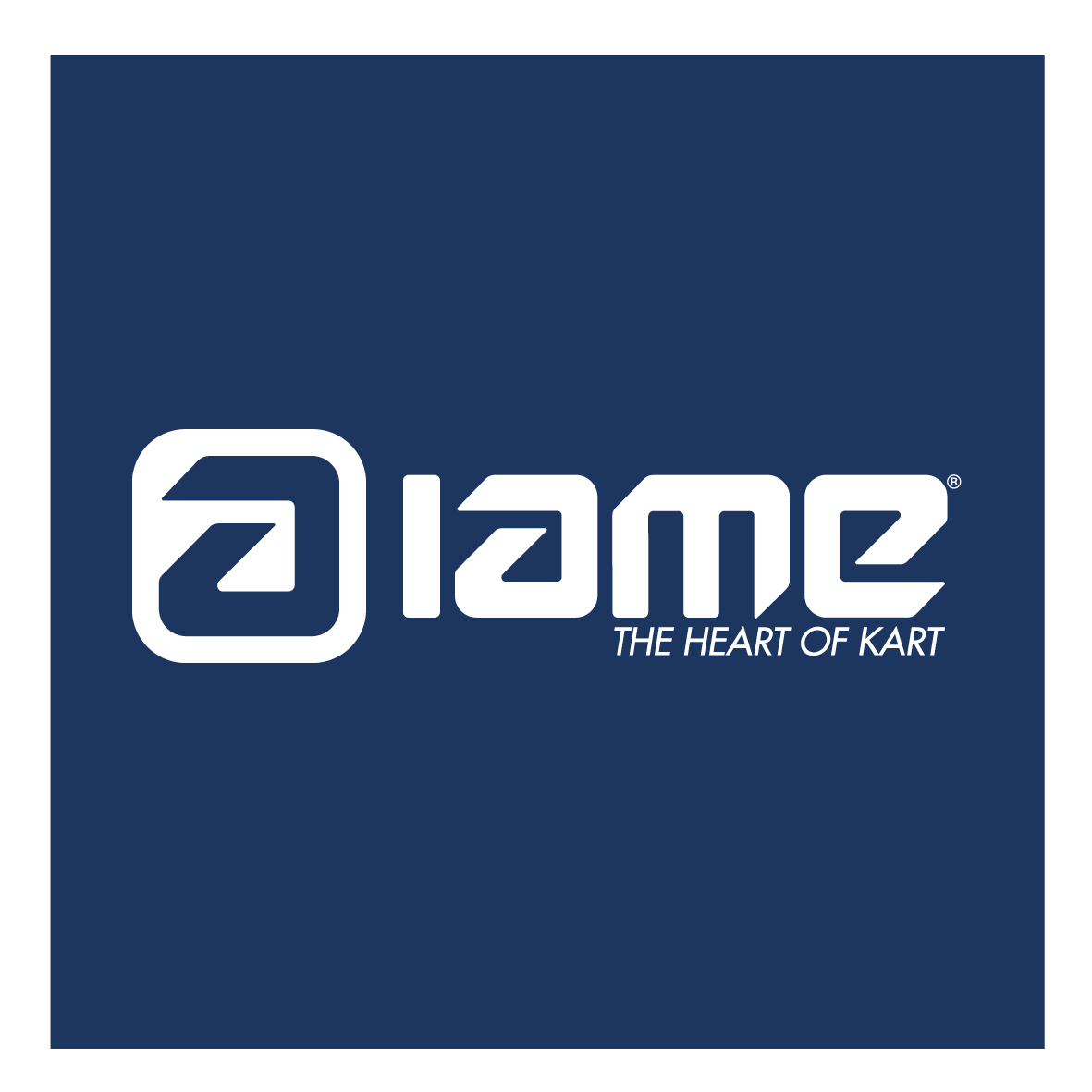 VERTICAL VERSION
The vertical version is more compact and visible. It can be used on any document, following the same rules of margins and colors used for the classic logo.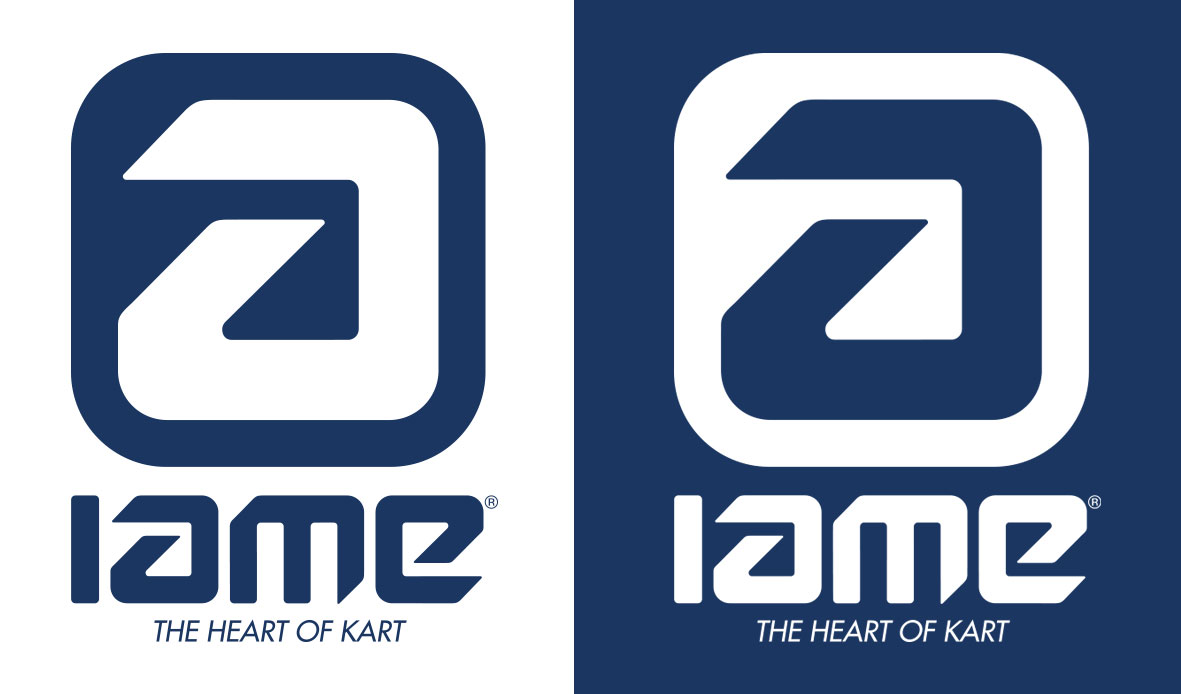 MINIMUM SIZE ALLOWED – horizontal version
Minimum size with payoff is 50mm (2,16 inches),
Minimum size without payoff is 25mm (0,98 inches)
MINIMUM SIZE ALLOWED – vertical version
Minimum size with payoff is 32mm (1,26 inches),
Minimum size without payoff is 20mm (0,79 inches)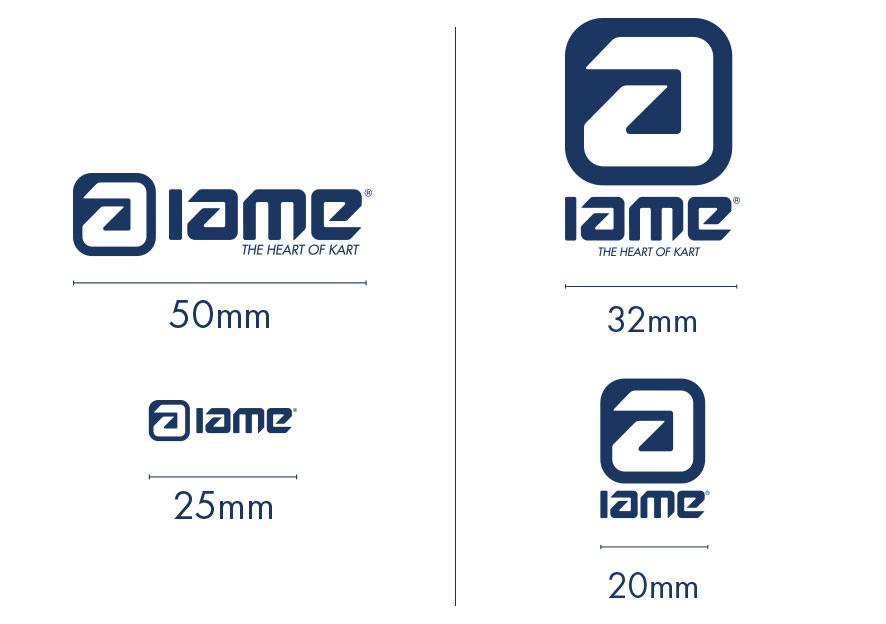 LOGO COLOR
Wherever possible please use the primary positive or negative logo.
Our institutional blue is Panton 294C (CMYK 100-85-35-25).
When it is not possible to use the primary logos in our institutional color, please use black and white version.
Do not use our logo in different colors.
PRIMARY POSITIVE LOGO
Blue: c100 m85 y35 k25
For use on light backgrounds.
PRIMARY NEGATIVE LOGO
White
For use on our blue background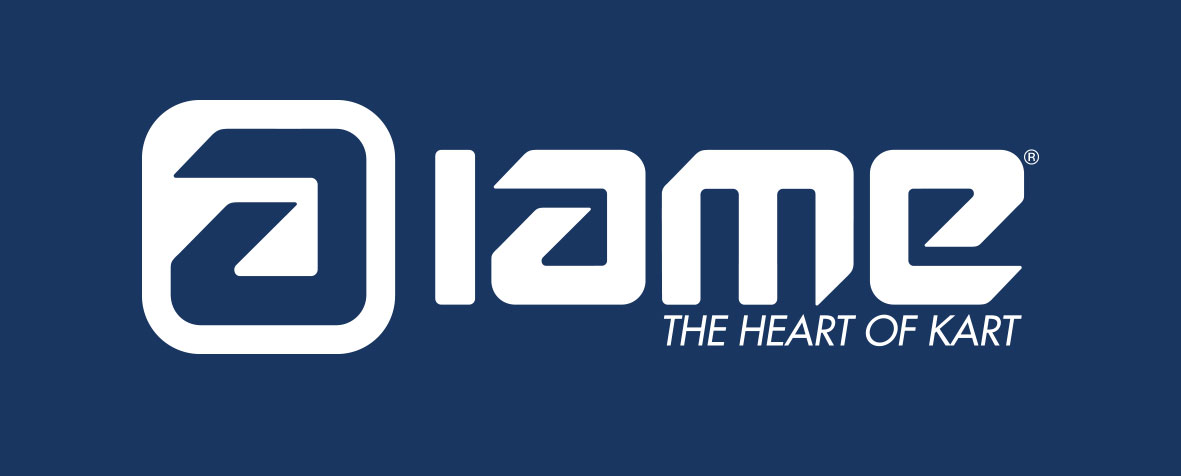 SECONDARY POSITIVE LOGO
Black
For use on light background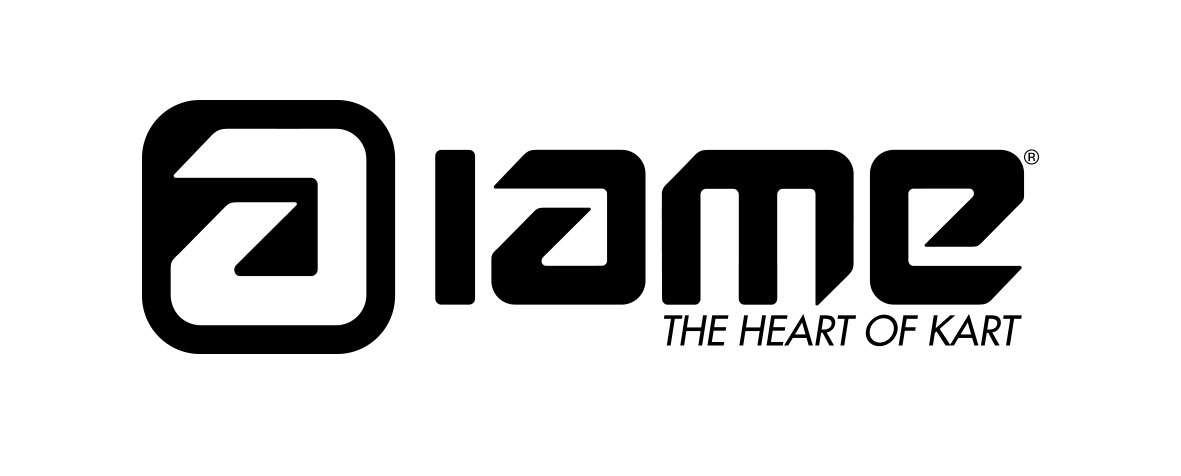 SECONDARY NEGATIVE LOGO
White
For use on colored backgrounds.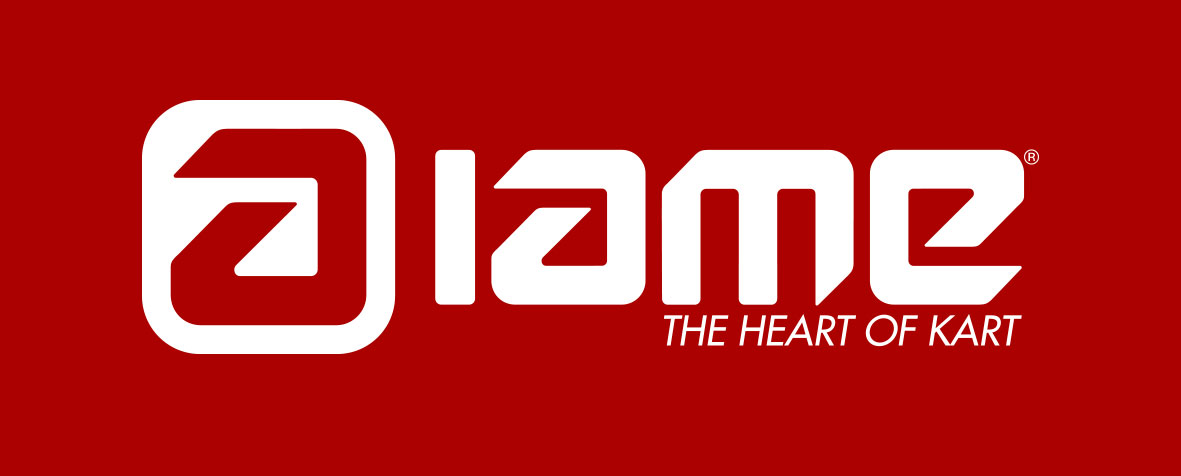 THE ABOVE SHOWS HOW OUR CORE COLOUR PALETTE SHOULD BE USED, AND HOW MUCH OF EACH COLOUR TO USE IN ANY DESIGN
PRIMARY COLOUR PALETTE
The primary colour palette consists of our core brand colours.
Our primary blue will be always our unique choice for the logo (except for the negative form).
You can use the other colours to give a blue tonality to the pictures for your visuals.

SECONDARY COLOUR PALETTE
The secondary colour palette offers a selection of grey gradients.
These colours should only be used only if the primary blue navy is not visible. With dark backgrounds you should always use the logo in negative form (white)

An integral part of the IAME Brand is the typography we use to communicate with our customers. Our typeface reinforces the consistency of our Brand. It provides enhanced readability and represents quality, simplicity, ease of use for which IAME is known.
Primary fonts: Futura 
This typeface has been selected for its clean appearance, strong legibility and impact, and it should be used across all communications. Futura was chosen for its variety and flexibility. It is used in its 'black' weight for:
headlines: regular for subheads and for body copy (When Futura is unavailable please use system font Arial).
You can use Arial in BOLD or REGULAR weights. Use BOLD for headlines and REGULAR for body copy.
Another important part of our design is how we want people to see us around the world. This is how we imagined our corporate fleets, you can download the files in order to respect our design
This is what we want people to see when we are travelling. You can adapt this design to whatever van you have, in order to respect the final appearance.