Thanks to the uniformity, consistency and high level of performance of all X30 engines, from the small 60cc X30 Swift Water up to the ultra high performance X30 Super Shifter, Drivers and mechanics can focus all available resources on the set up of the vehicle, the physical preparation, driving skills improvement and on the strategy to be winning over the opponents. Karting is the Motorsport discipline that comes closest to the driving sensations of the powerful F1 cars. At IAME, we want Karting to be practiced by anyone who shares our passion, that's why we offer our Drivers performing and reliable engines, eliminating the need for costly preparations. Preserving this cardinal principle, IAME is able to offer engaging and rewarding experience to Drivers around the world, ensuring a tight budget.
"The Event of The Year reaches its 9th edition. On the wave of the success of the '19 edition and according to the incredibly increased number of countries hosting IAME Series and main IAME events awarding drivers with tickets to participate in the IAME International Final, new criteria have been introduced to select the Warriors that will be able to join the Arena of Le Mans. Only the top drivers from each country are in fact allowed to participate, only the very best and the very brave will have the possibility to try to step on the highest step of the IAME International Final podium. A great show is expected as the highest level of Karting drivers will be concentrated in this unique event. X30 Mini, X30 Junior, X30 Senior, X30 Master, X30 Pro, KZ-I classes will fill the grids of the 4 days races, for a Karting spectacle never seen before. Live broadcasted from the beginning of the qualifying heats. IAME looks forward to meet all Warriors and spend the most amazing Karting week with you all. A big thank goes to Victory Concept, Le Mans Karting, all Sponsors, Partners, Teams and especially Drivers, for supporting us and making this possible."
THE IAME SERIES APP
Discover our free App now!
Drivers come first! We are delighted to enhance such claim even further with launch of the new IAME Series App, conceived by Karting enthusiasts for Karting enthusiasts.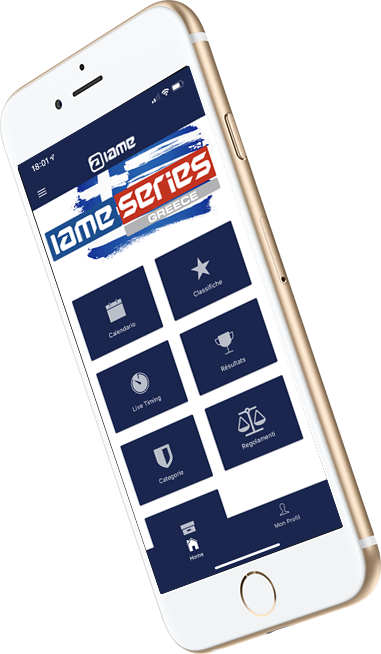 This error message is only visible to WordPress admins
Warning: The account for iametheheartofkart needs to be reconnected.
Due to Instagram platform changes on March 2, 2020, this Instagram account needs to be reconnected to allow the feed to continue updating. Reconnect on plugin Settings page